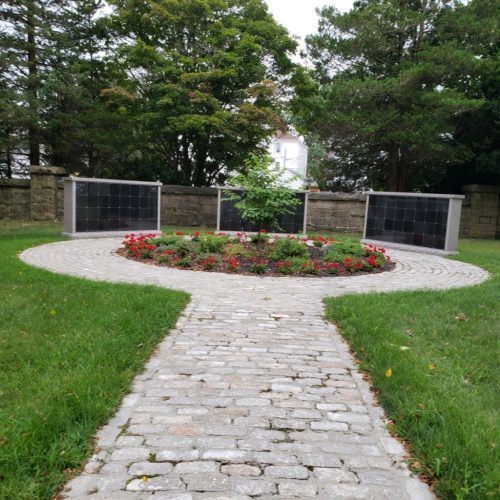 Custom Headstone Engraving in Westport, MA
Albanese Monuments, LLC provides Westport, Dartmouth, Little Compton, and New Bedford, MA residents and the surrounding counties with monument engraving services that do justice to the memory and legacy of their loved ones. For more than 60 years, we've been the premier provider of custom gravestones, custom headstones, monument engraving, and a variety of the other markers, giving you numerous options for choosing the right memorial. Through expert headstone engraving services, we'll make sure it captures their legacy and that it says everything it needs to about the person it represents.
View Our Work
Custom Gravestones & Engraving Services
At Albanese Monuments, LLC, we're known for our tremendous selection of custom headstones and monument engraving, in addition to other styles. We offer a wide variety of options in all types of materials and colors, and will gladly work within your budget or preferences to help you select the perfect memorial. We can advise you on the right material and monument size, so you can confidently memorialize your loved one in the best possible way.
Black granite plaques
Cemetery benches
Cemetery lettering
Cremation memorials
Markers
Monument engraving
Pet markers
Urns and vases
Engraving Services
Once you've chosen a style, turn to us for engraving. We offer both off-site and on-site engraving in Westport, MA, giving us the ability to personalize your memorial with the information that's most important. From your loved one's name and dates of birth and death, to military service honors or a quote that fits with their memory, we make sure every numeral is etched perfectly. We even provide proofs to show you the final result before we engrave.
In addition to custom headstone engraving, we also offer service for repairs and cleaning. We want to help you keep the design of your loved ones clear, so their memory can live on rightfully.
Memorialize Your Loved One
Albanese Monuments, LLC understands the importance of choosing and customizing a marker to immortalize the memory of a loved one. We're ready to work with you to make sure the one you choose is everything it should be and more. Contact us today at 508-678-7801 to discuss the many products and services we offer.