We've been in business since 1954, known for our excellent selection and service.
We offer proofs of what your monument will look like before its completed.
Our business is family owned and operated, with pillars of honesty and compassion.
We specialize in memorials for veterans, with knowledge of proper memorialization.
Monuments in Westport, MA
For more than 60 years, Albanese Monuments, LLC has helped Westport, Dartmouth, Little Compton, and New Bedford, MA residents and the surrounding counties memorialize their loved ones with monuments and engraving services. We bring you a broad range of gravestones and markers, backed by engraving services to customize them specifically to each individual they represent. We have the area's largest selection of monuments to choose from and unsurpassed expertise in preparing them. Contact us today and give us the honor of helping you immortalize your loved one with the right headstones and message.
Gravestones & Headstones
When our loved ones pass away, it's our job to ensure their memory and legacy live on long after them. The simplest way to do them justice is by marking their final resting place with monuments that forever immortalize them. At Albanese Monuments, LLC, we believe everyone deserves grave markers that represent them when they're gone, which is why we provide you with numerous options and professional engraving. We help Westport, MA residents choose the perfect memorial for their loved ones—then customize it as a lasting reminder of their legacy.
Our Work
Family-owned & Operated
We've been family-owned and -operated for five generations, and we know a thing or two about the importance of family. From our family to yours, we see our work as vitally important for those tasked with laying their loved ones to rest. We take immense honor in helping you choose and customize monuments, and we always do right by you with top-notch engraving services. We use state-of-the-art CAD software to mock up the monument and to provide you proofs of what it will look like when it's engraved. With both off-site and on-site engraving capabilities, we'll make sure the final monument comes out looking perfect.
Experience & Compassion
From names and dates to military accolades and anything else you might want on your loved one's grave marker, we'll make sure their memory is properly immortalized. When the time comes for you to choose grave markers to memorialize your loved one, we hope you'll come to Albanese Monuments, LLC. Let us walk you through your options for headstones and explain our services. We bring experience, compassion and customer service to every project, to ensure results that exceed your expectations and do justice to your loved one. Contact us today to schedule an appointment at our Westport, MA facility, to discuss gravestones and engraving.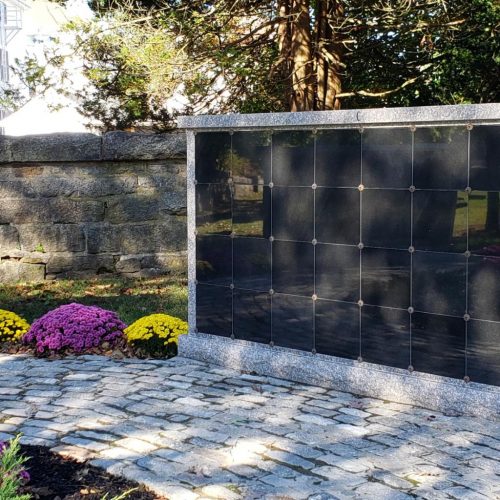 Commemorate Your Loved One
We have both on-site and off-site engraving capabilities, to ensure expedient results. Mark the final resting place of your loved one with grave markers that commemorate their life and legacy. Contact us today to learn more about our many options and engraving.
There Is No Cemetery To Small
Proudly offering Monuments and engraving services to the following area:
Notre Dame | Riverside | St Patrick –Fall River | Acushnet Cemetery | Oak Grove | Sacred Heart | Assonet Burial | St John's | St Mary's | Rural | Pine Grove | Padanaram | South Dartmouth | Beech Grove | Maple Grove | Evergreen | Hillside | Pocasset | Trinity | St Columba | Our Lady Fatima | Pleasant View | Mt Hope | Vinnicum Woods | Nathan Slade | St Patrick Somerset | Newport Memorial | Melrose Cemetery- Brockton | Taunton Cemetery | Barnstable County | Norfolk County and all of Bristol County, Rhode Island, Plymouth County, There is no cemetery to small